Yes! Magazine ·


Printing on 100% post-consumer recycled paper, Yes! Magazine has shown a strong commitment to the environment, and has a loyal following of readers who appreciate that the company reflects their sustainable values.
Dirt Rag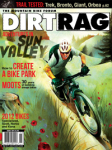 This mountain biking publication has committed to using 90% recycled paper.
Modern Cat ·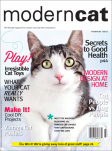 This magazine, as well as Modern Dog, prints on an FSC certified stock with 30% recycled content and vegetable based inks.
Natural Health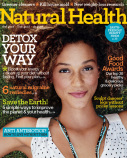 Since 2005, this magazine has been committed to better paper. An average issue uses 63,000 pounds of 10% post-consumer recycled paper, saving thousands of trees.
MORE LEADERS IN THE PUBLISHING INDUSTRY
Adelphi University Magazine offers Adelphi University alumni worldwide the opportunity to read about events at the university.
The Ark features photography and stories on Nature Conservancy of Canada's leading-edge conservation and stewardship work.
Audubon Magazine inspires readers to conserve the natural world through explanatory journalism and vibrant photography.
Bay Nature educates the people of the Bay Area about, and celebrates the beauty of, the surrounding natural world.
British Columbia Teachers' Federation magazine informs the 41,000 public school teachers in British Columbia, Canada.
Colby Magazine is the semiannual alumni publication of Colby College in Maine.
Green American Magazine is Green America's magazine dedicated to discussing the economic benefit of environmental practice for everyday Americans.
KIWI is dedicated to helping parents raise their children the healthiest way possible.
Modern Dog is the lifestyle magazine for modern dogs and their companions.
National Green Pages is the directory for products and services for people and the planet.
National Wildlife, NWF's award-winning, full-color nature magazine.
Natural Awakenings has been printed on recycled paper since its inception 17 years ago.
Optimum Wellness magazine celebrates not just food, but family, friends, relationship, Spirit, and connection.
Organic Spa Magazine is a lifestyle magazine promoting the marriage of spa and wellness with your sustainable and organic lifestyle.
Phi Kappa Tau: The Laurel is the print magazine published each year by the Phi Kappa Tau Foundation.
The Progressive Populist reports on issues of interest to workers, small-business owners and family farmers and ranchers.
Russian Life is a 50-year-old bimonthly magazine covering Russian culture, history, business, society and travel.
Washington Gardener magazine is a gardening publication published specifically for Washington DC and its suburbs.
Yes! Magazine highlights positive stories of a transformation toward a more just, sustainable, and compassionate world.