Community Supported Agriculture, or CSAs, is a setup where consumers connect directly with a farm and buy shares of the season's harvest. Typically, you buy into a CSA in the spring, purchasing crops upfront for weekly or bi-weekly pickups during the entire season.
Some CSAs have various sizes to choose from; some even let you choose what goes in your box each week. If you think a share might be too much produce for you, find a friend to split it and you can take turns picking up your weekly produce box!
There are other models, like Old City Acre's year-round CSA, where patrons can use their CSA buy-in like a debit card, ordering what they would like each week, their credits never expiring.
Joining a CSA is also a great opportunity to ask the farm about their growing practices. They may very well use organic and regenerative practices, or even consider their farm to be biodynamic, but cannot afford the certification.
Why Are CSAs Important
The CSA model is more sustainable than traditional grocery stores as it connects consumers directly to more local food sources. That means that the produce travels a much shorter distance, saving fuel, and the direct-to-consumer relationship means the farmer retains a larger share of the profit.
CSAs also allow consumers to eat more sustainable, in-season produce.
Additionally, CSAs benefit farmers by distributing both the bounty and risks of the harvest across the farmer and consumers. For example, if one crop doesn't do well in a season, the CSA member could get more of another crop that did grow better.
You can also save up to 40 percent on in-season and organic (or close-to-it) produce over buying from the grocery store by joining as well according to DailyFinance.com.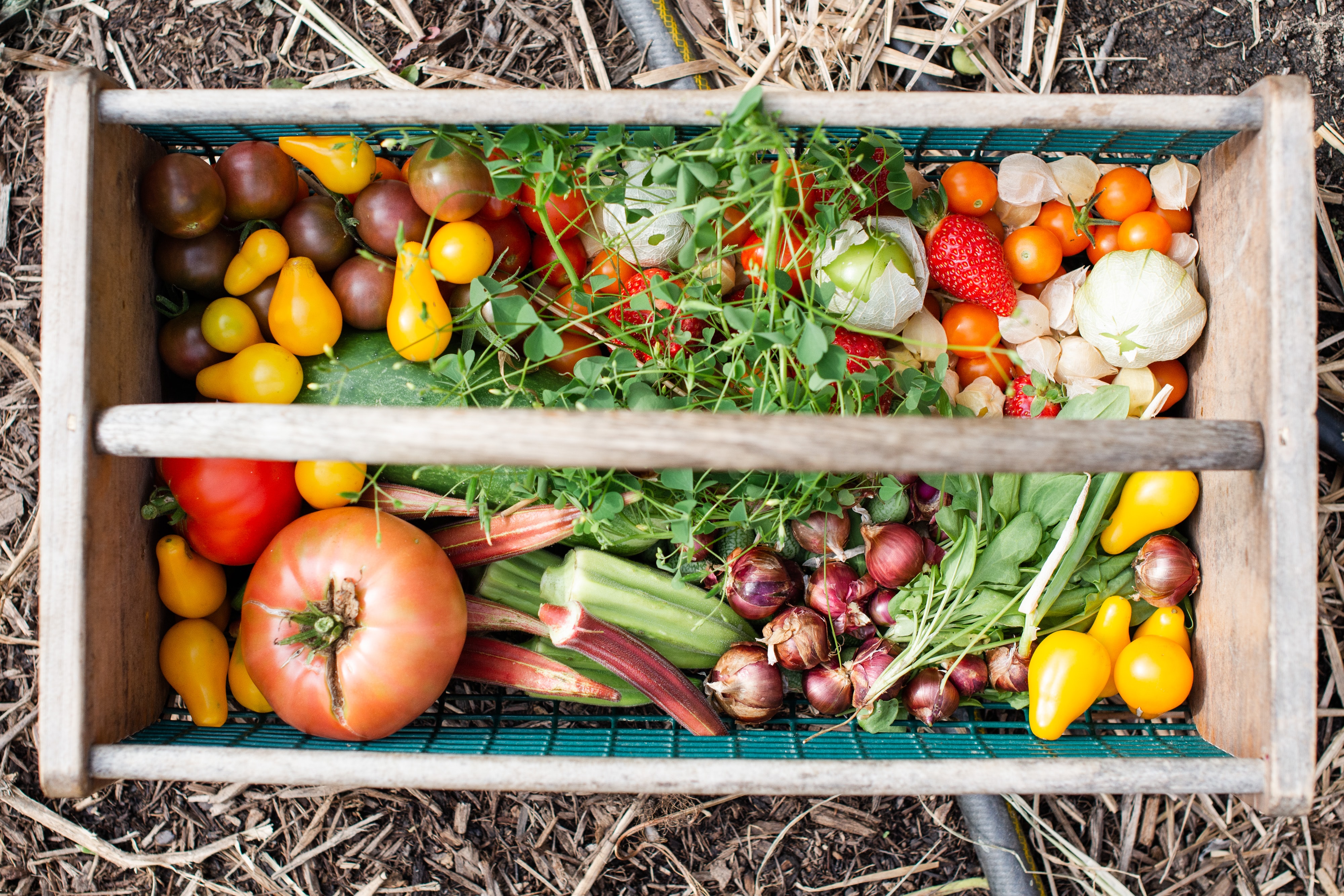 How to Join a CSA
Spring is the best time to purchase shares of a CSA. Many of them have long waiting lists, so be on the lookout for when to sign up!
You can find a CSA near you by visiting https://www.localharvest.org or https://www.eatwellguide.org/.
You might also visit your local farmers' market and see if any of the farmstands there offer CSAs.
What's more, flower CSAs are growing in popularity. If you like having fresh-cut flowers regularly in your home, consider supporting a local floral CSA as well.
You will have to commit to a weekly (or bi-weekly) pickup or you will lose out that week. And, you'll need to be flexible and creative with your recipes, as you can't predict exactly what you'll get each week. But, it will be fresh. And some farms include recipes for the week's produce. It's a fun way to learn about new vegetables and try new recipes.
Try out a CSA yourself and help support local, sustainable agriculture which is better for you, the farmers, the climate, and the planet.  
Learn more about the issues with industrial agriculture and how agriculture affects the climate.