Taking Action for the Climate & Community: United Methodist Women at Chevy Chase, MD Switch to a Better Bank
Judy Smith, past president and current secretary-treasurer for United Methodist Women at Chevy Chase (CCUMW) in Maryland, is devoted to Creation Care and the well-being of communities, the environment, and our precious Earth – including the climate.
As treasurer for the group, she would go to the bank regularly to make deposits. Like most people, her focus was on the good works that the funds would ultimately make possible – not on the funds' impact by virtue of being held at Bank of America.
Problems with a Big Bank
Eventually, however, Judy learned that big US banks are driving the climate crisis through their investments in fossil fuels. With that knowledge, going to the bank just didn't feel the same.
Judy learned more about her bank's role in financing the crisis from Green America. And she brought her concern – and that of United Methodist Women/Baltimore Washington Conference – for racial justice and climate justice to her thinking about what a better bank would look like.
What to Consider When Switching Banks

Fran Teplitz, Green America's Responsible Finance director, talked through with Judy the range of banking institutions that might work for UMW. Whether for an individual or an institution, choosing a bank or credit union needs to meet a variety of needs that are specific to the customer.
Is a brick and mortar bank needed?
Do you need/are you comfortable with mobile banking?
Is the account minimum an issue?
What fees might be incurred?
What banking products do you need?
What Are Better Banks?

Fran introduced Judy to the concept of Community Development Financial Institutions (CDFIs) and Minority Depository Institutions (MDIs). The U.S. Treasury offers a certification to CDFIs for working constructively with low-to-moderate income communities to build financial stability and local wealth. MDIs, as defined by the federal government, have minority ownership and/or have a majority of board directors who are minority and a customer base that is predominantly minority.
As smaller institutions with community-based missions, unlike many conventional big banks, CDFIs and MDIs are also not financing the way forward for fossil fuel infrastructure.
Even as many big US banks announce plans to support renewable energy and to "decarbonize" their portfolios, they are still providing the financing for new fossil fuel development.
Collectively from US big banks alone, this comes to hundreds of billions of dollars in new fossil fuel financing.
"I could not have switched banks without the resources from Green America," Judy said. "I studied the resources and got our group to agree to use Industrial Bank, a leading African American-owned bank that is also a federally certified CDFI that supports community development. It was a bit of a long process since they are in Washington, DC and UMW is in Maryland, and I needed to provide additional paperwork. But I feel much better about our banking now."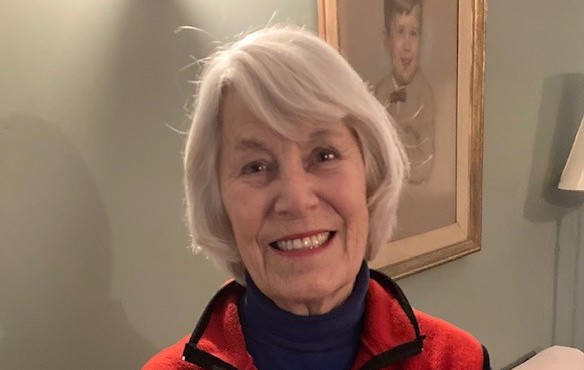 Saying Goodbye

Judy sent a "goodbye" letter to her local Bank of America branch and to customer service, explaining her multiple reasons for leaving. The "last straw" for Judy was the big bank's refusal to be flexible with its fees when the CCUMW bank balance fell during the COVID-19 pandemic which prevented the group from holding their usual fundraisers.
"Those funds were intended to support children and women world-wide, so it felt terrible to see the balance drop every month due to bank fees," Judy explained. She tried negotiating with the bank, but ultimately her outreach went nowhere.
During the process of switching banks, Judy realized that switching banks can actually be a strategy for addressing the climate crisis. She also learned that some banks play a significantly bigger role than others in supporting community businesses and the success of economically marginalized communities.
In the end, with Industrial Bank, she was able to meet all her organization's banking needs, from basic bank services and better fee structures to mission alignment with their core values and faith.
Does your bank reflect your values? Use Green America's Get a Better Bank resources to help you switch to a bank or credit union that supports people and the planet.