Eco-warriors can be a challenge to buy for, but we have some great ideas for those who are nuts about nature!
From minimalists to ethically-made-or-nothing-at-all, environmentalists can be hard to buy for. But our resident outdoor expert and editorial fellow Mary Meade collected a list of eco-friendly gifts and sustainable products from our Green Business Network members that'll be sure to get your friends and family stoked for their next adventures— or treat yourself before you next head for the trails.
New Wave Enviro Products makes beautiful water bottles inspired by the World Wildlife Fund's Living Planet Report and the importance of protecting endangered species. Like this stainless steel 600 ml Endangered Species Collection Panda Bottle ($21), each bottle comes with a looped lid which can easily be clipped to a backpack or slid into a bicycle's bottle holder. The sports top makes it ideal for running, cycling, and other activities where a screw top would be a hassle.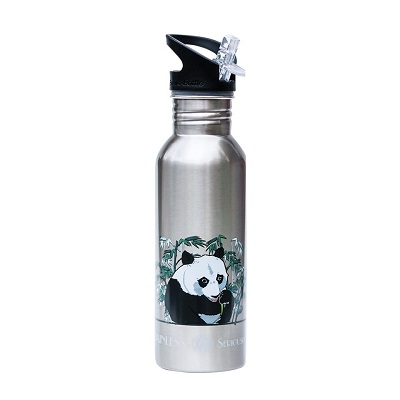 Green Guru Gear makes outdoor gear from used bike innertubes, wetsuits, climbing rope, and more. Each product is created by upcycling these materials, so no two are the same. This colorful Joyride 24L Roll Top Backpack ($100) is made from upcycled industrial fabrics, reflective street signs, and shoulder harnesses. Its storm-proof, colorful fabric makes it great for the woods and stylish for the city.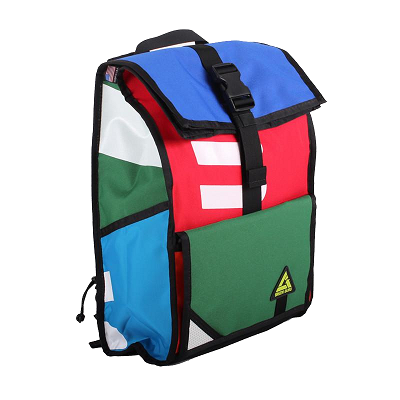 This eco-friendly chain oil is a perfect alternative to conventional petroleum-based bike lubricants for the cyclist in your life. An EPA Safer Choice and USDA Certified Biobased Product, Eco Sheep's Everyday Chain Lube ($9.99) is made with lanolin, a naturally occurring oil produced by sheep to protect their wool against moisture. Eco Sheep also stocks additional chain lubes for mountain bikes, electric bikes, and extreme conditions.
Camping's no fun when you get eaten by bugs. Illuminate the outdoors while eliminating the blood-suckers with this 10.8 oz Citronella Candle ($17) from Big Dipper Wax Works. Handcrafted with locally-sourced beeswax, soy wax, and essential oils in a tin of at least 75 percent recycled metal, this candle will keep you safe from biting bugs for up to 80 hours. The avid camper in your life will thank you for it.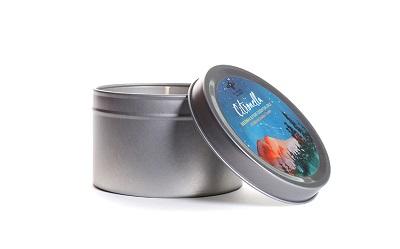 Located in western Maine, GrandyOats Granola is a solar-powered, non-GMO, organic granola company. For 35 years, GrandyOats has made its granola by hand in small batches. Its Organic Antioxidant Trail Mix ($33 for 3 lbs) was named #1 trail mix by Sierra Magazine and is a vegan super food blend of seeds, nuts, and fruits—perfect for powering your outdoor adventures.
This Kaa Sports Disc ($14.99) by Pocket Disc is a colorful frisbee designed for outdoor fun. It's made by Mayan women artisans in Guatemala who are paid a fair wage, set their own hours, and work from home. Pocket Disc frisbees are crocheted, so they are soft and can pack down into a bag or pocket—a great gift for the ultralight traveler.
Light, breathable clothing like this Gianna Tank ($34) is a must for hot summer adventures. GAIAM's organic cotton apparel line includes clothing for yoga, pilates, and fitness. Whether at an outdoor yoga retreat or trail running, you'll be comfortable in this soft and breezy tank.
Does your favorite adventurer already have everything they need?
Instead of giving more stuff, donate to an environmental organization in their name. Whether that be a one-time donation or a recurring one, putting your cash where their activism is shows you care in a special way. If that organization happens to be Green America, donations support our campaigns and have led to big victories.
For more eco-friendly gift ideas, explore the Green Pages to learn about sustainable businesses chock full of green gifts!
From Green American Magazine Issue