Photo credit: Mississippi Valley State University
HOPE Credit Union is a Community Development Financial Institution (CDFI) serving the Mississippi Delta region of the United States, which encompasses Alabama, Arkansas, Louisiana, Mississippi, and Tennessee. With a mission to strengthen economically under-served communities, HOPE provides financial services and engages in policy analysis.
In 2019, HOPE authored the "HBCU-CDFI Economic Mobility Strategy Guide," a pioneering framework for the ways that CDFIs and Historically Black Colleges and Universities (HBCUs) can work together to advance economic mobility, inclusion, and even justice. Since this report speaks to the heart of Green America's work to harness economic action for social justice and the environment, we seized the opportunity to interview William J. Bynum. Bill is the CEO of HOPE, board member of several social justice organizations including the NAACP Legal Defense Fund and the William Winter Center for Racial Reconciliation, and a longtime friend of Green America. Bill spoke with associate editor Sytonia Reid about the report. This interview has been edited for length and clarity.
Green American/Sytonia Reid: HOPE serves lower-income communities in the Mississippi Delta. Can you give some background about the economic challenges in the region?
Bill Bynum: The Delta encompasses Alabama, Arkansas, Louisiana, Mississippi, and Tennessee. One-third of the nation's persistent poverty counties are in the Mississippi Delta region and federal funds have not been invested in economic development of these towns. We're not a reinvestment priority area for any of the national banks and don't have megabanks that support community development in larger markets like New York, Boston, and Chicago. So, these are resource-constrained areas and we've decided to build on what we have and that's the people. Through our HOPE Community Partnerships, we review the economic data of certain communities, ask residents and leaders what would most improve conditions there and from that, we develop strategic plans.
Green American/Sytonia Reid: How did the idea for the "HBCU-CDFI Economic Mobility Guide" come about?
Bill Bynum: In 2019, we expanded our HOPE Community Partnerships programs to engage HBCUs, which are the primary financial anchor in many low-income communities across the Deep South. We have more HBCUs per capita than most other parts of the country and the poverty rate in neighborhoods surrounding HBCUs is 10 percent higher than that of PWIs (Predominantly White Institutions).
[Editor's note: HBCUs and PWIs aren't the only types of colleges. There are 304 Hispanic Serving Institutions, which are colleges that have 25 percent or more full-time Hispanic undergraduate students, Tribal Colleges and Universities (TCUs), and Asian American and Native American Pacific Islander Serving Institutions (AANAPISI). The US has 107 HBCUs with 37 located in the Deep South.]
Since HOPE started over 25 years ago, we've known that we can't fulfill our mission alone, and there are certain institutions that share our interests, HBCUs especially. Over the last three years, HOPE Community Partnerships has worked with seven neighborhoods in the city of Itta Bena, Mississippi, where Mississippi Valley State University (MVSU) is located. MVSU has produced brilliant minds in the heart of the Mississippi Delta but it is one of the least-funded public institutions in the state. Since MVSU is an anchor institution—one of the primary financial assets in Itta Bena with historical ties to the city—it was a natural partner. With our headquarters being in Jackson, Mississippi, working with Jackson State University was also a natural next step.
Green American/Sytonia Reid: What is it about HBCUs that empower them to put students of color on a path to economic mobility?
Bill Bynum: While we know that HBCUs are under-resourced, they outperform in their return to their communities and in the nation. Research shows that students who move from the bottom two percentile to the top two quintiles [60th to 100th percentiles] were twice as high at HBCUs compared to at PWIs. HBCUs only represent three percent of all US colleges but they enroll 10 percent of all African American students and produce 17 percent of all African American graduates, so they play a critical role in helping some of the most vulnerable members in society become prosperous and contribute to the economy.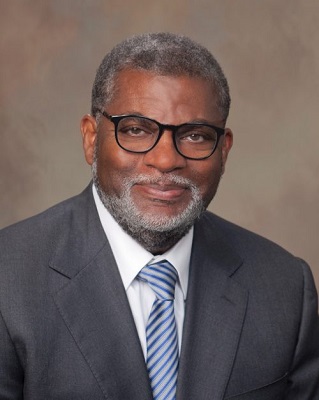 Green American/Sytonia Reid: The report mentions that two of the major lessons gained from the partnership is the importance of 1) knowing the history of community development efforts near HBCU campuses and 2) building relationships. How did HOPE learn these lessons?
Bill Bynum: We did several focus groups and it became very clear that the residents know more about their community than anyone. We were privileged to have the opportunity to work with community leaders, elected leaders, and HBCU administrators to find common ground. Like other campus neighborhoods, there can be tension between "town and gown," so intentionally creating a process for honest conversations was important. I think it was also helpful that we already had a presence in these communities with staff who've lived in these neighborhoods and attended these universities—that gave us credibility to play the role of facilitator.
Green American/Sytonia Reid: What are some of the top shared priorities between residents in Itta Bena, West Jackson, and the HBCU campuses?
Bill Bynum: The priorities are consistent across the Mississippi Delta. We recently met with the leadership of Alabama State University (ASU) in Montgomery and quality, affordable housing is a major need. In some of the neighborhoods surrounding HBCU campuses, there are blighted properties that bring undesirable elements like crime, and that is a priority that we're working on.
Another is the need for jobs and one of the things we do is support small businesses. The gap between white and Black entrepreneurs is 3:1 and the average white American family's net-worth is almost ten times greater than that of an African American family. The more we can support Black-owned businesses, which you will likely find near HBCU campuses, the more we can create wealth.
Access to grocery stores is another issue, and we've heard stories of students who are on campus during seasonal breaks and can't find healthy food because there are no nearby grocery stores that sell fresh produce. These are all areas that align with HOPE's capabilities and that we have experience in.
Green American/Sytonia Reid: Does the HBCU-CDFI Economic Mobility Strategy Guide include a framework for how HBCU communities can access CDFI services?
Bill Bynum: We're in a partnership with ASU to hire students and implement a financial education program that will address student debt, which is a significant issue on HBCU campuses, particularly for upperclassmen whose debt could prevent them from graduating. We want to restructure debt so that it's not as much of a burden. 80 percent of the staff at ASU are members of HOPE and we're looking to deepen that relationship by tailoring our services to meet campus needs.
Green American/Sytonia Reid: As we talk about community development and HBCUs, I wonder if there are strategies HOPE uses to ensure that development benefits longtime residents? Washington, DC, for example, is the most rapidly gentrifying US city and one of the areas where gentrification is most visible is near Howard University's (an HBCU) campus.
Bill Bynum: I think we can do it by amplifying the voices of residents and equipping them to control their fate. Fostering agency is the root of why HOPE exists in the first place, and the more that people feel they have stake in their communities and can hold elected officials accountable, the more we'll see outcomes that benefit their interests.
From Green American Magazine Issue